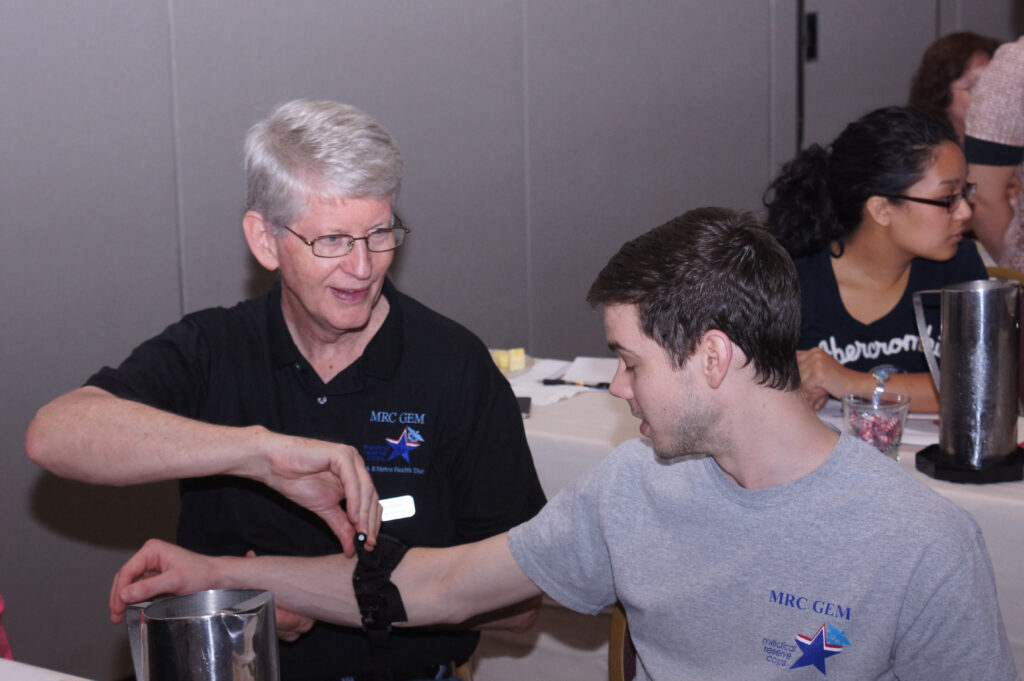 Help yourself, your family, and your community prevent and deal with disasters
No medical experience or training is needed. Everyone is welcome to join MRC GEM. Our members come from all walks of life, including the medical and health professions. There is no minimum commitment, though you must complete the basic training requirements to respond in an emergency.
To join, you must be 18 or older, either have a current Georgia healthcare license or pass a background check, and complete the registration form. There are no fees, dues or other mandated costs to become an MRC GEM volunteer. 
Our Goals for Our Members Include
Learn and practice how to be safe and secure in times of disaster.
Learn to extend that safety and security to your loved ones.
Learn and practice how to be safe when helping others.
Learn and practice how to effectively help others.
If you achieve only the first of these goals, you are well on your way to becoming an empowered citizen.
Types of Training We Offer
CPR/AED Training
Emergency first aid/Stop The Bleed
Supporting mass vaccination efforts
Supporting shelters for those displaced by hurricanes and other disasters
Personal preparedness
Personal protective equipment and infection control
Supporting mass dispensing of medical countermeasures
Hazardous materials awareness
Mass Casualty and Active Shooter training
Opioid Crisis & Narcan Training